Want to be part of the QSA exec board? You can be. We are now accepting applications for the new TREASURER position!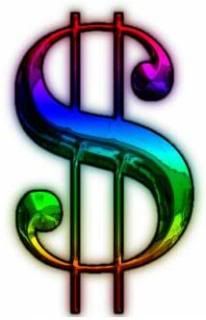 The treasurer is a position that we have never had as a part of the QSA exec board before. We are adding the position because we think all student groups need to be in charge of their financial situation in order to be effective.
The treasurer will be in charge of:
-keeping diligent records of the group's spending.
-providing a spending report at each QSA meeting.
-going out and pricing items, such as decorations and food, and making sure they fit in the budget before purchase.
-organizing fundraisers when necessary.
-writing proposals for funds when necessary.
-working with OMA in order to organize and keep track of QSA's budget.
-communicating with the president and vice president about the financial situation.
If you are interested in this position, send an email to me (Jenna - workmanjl@lopers.unk.edu) with the following information:
-First and Last Name
-Year in School (Freshman, Sophomore, ect.)
-Year at UNK (First, Second, Third, ect.)
-Semesters that you've been involved in QSA (One, two, ect.)
And also, answer the following questions with a well-written paragraph (3-5ish sentences):
-Why are you interested in the treasurer position?
-What unique qualities would you bring to the QSA leadership?
-Why do you think you deserve the position of treasurer?
We will be letting group members read these answers, so make them good! :)
Group members with voting rights will get to elect the treasurer on December 1. We will go over voting rights at am upcoming QSA meeting.
Applications for the treasurer position are due November 24.
-Jenna